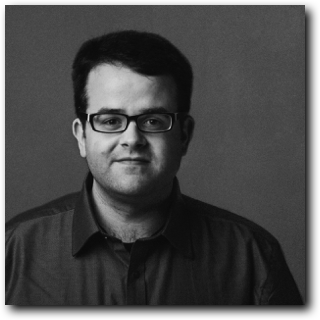 Dr David Coonan
is a composer who has written for a broad array of different contexts, including chamber, orchestral, and choral music, as well as music for theatre, dance, and film. His music has been performed by the BBC Symphony Orchestra, the London Symphony Orchestra, the RTÉ National Symphony Orchestra of Ireland, Chamber Choir Ireland, EXAUDI vocal ensemble, the Choir of the Chapels Royal HM Tower of London, the Abbey Theatre, and Liz Roche Company (Ireland's premier contemporary dance company). He has won numerous awards including the Irish Arts Council's Next Generation Bursary Award, the Jerome Hynes Composition Award (NCH, Dublin), and the IMRO Composition, and Choral Music Awards (Feis Ceoil, Dublin). He studied at Trinity College Dublin, and undertook postgraduate study at the Royal Academy of Music, London, where he won the DipRAM award for 'outstanding final portfolio', and was awarded his PhD in 2018.
An experienced teacher, David believes music is for everyone and works with students of all ages and abilities. His teaching philosophy centers on cultivating creativity in tandem with critical faculties, on developing strong connections between ear, mind, and practical technique, and on maintaining a strong sense of play and fun in practice.
The #Sharp Kids Programme is run under the auspices of The
Piano Academy of Ireland
, now celebrating it's 15th year, is run by husband and wife team, Dr.
Archie Chen
and
Rhona Gouldson-Chen
. Rhona met Archie when she hired him to cover her studio (formerly Rathgar Piano) while travelling in 2003 and they have been playing and working together ever since.
To teach a child an instrument without first giving him preparatory training and without developing singing, reading and dictating to the highest level along with the playing is to build upon sand."
Zoltan Kodaly